BETWEEN THE DAY AND THE NIGHT
On November 15th 1948 at the age of 77 the French master Georges Rouault burned 315 of his paintings in a factory furnace. Astonishingly, the event was filmed and footage survived to this day. Between the Day and the Night is a non-narrative performance inspired by this found footage. Devoid of dialog, the piece is an audio-visual poem in which the performer is immersed in sounds and images created by his own movements. Interactive apparatuses trigger sound and visual events that give a voice to the old footage and the ashen remains of the canvases.
Created and directed by Greg Kowalski
Movement: Geoffrey Koetsch
Sound design:
Dave Seidel
and Greg Kowalski
Analog film: Douglas Urbank
Set design and interactive systems by Greg Kowalski
Projection design by Greg Kowalski
A fragment of Between the Day And The Night was performed as a work in progress May 13 2016 at Deep Thoughts in Boston as part of the Systematic Scoring Method Performance Showcase.
Past performances:
The Wire Factory
171 Lincoln St. Lowell, MA
March 2 and 3, 2019
Upcoming performances:
FPAC Assemblage.
Boston, MA
Date TBD
The Cannery
South Penobscot ME
June 22
The Sprinkler Factory
Worcester, MA
July 2019, exact date TBD
Video used in the performance based on footage of Rouault burning his paintings.
Rehearsal
This is a demonstration of the crank apparatus, a device that operates much like the scroll of a player piano. This demonstration shows the functionality of the device without the sound produced by the scroll which is designed by Dave Seidel using Csound.
Rehearsal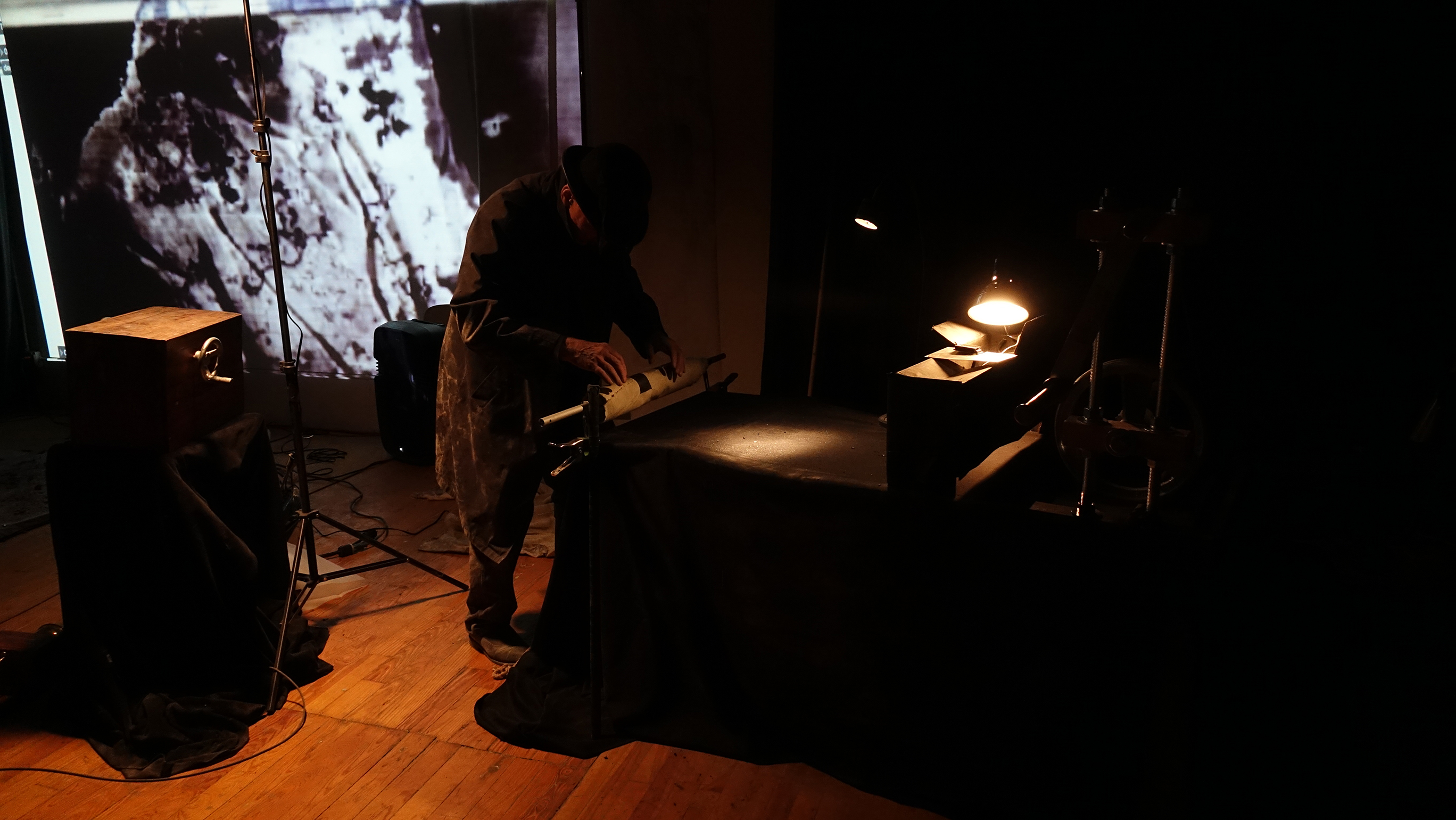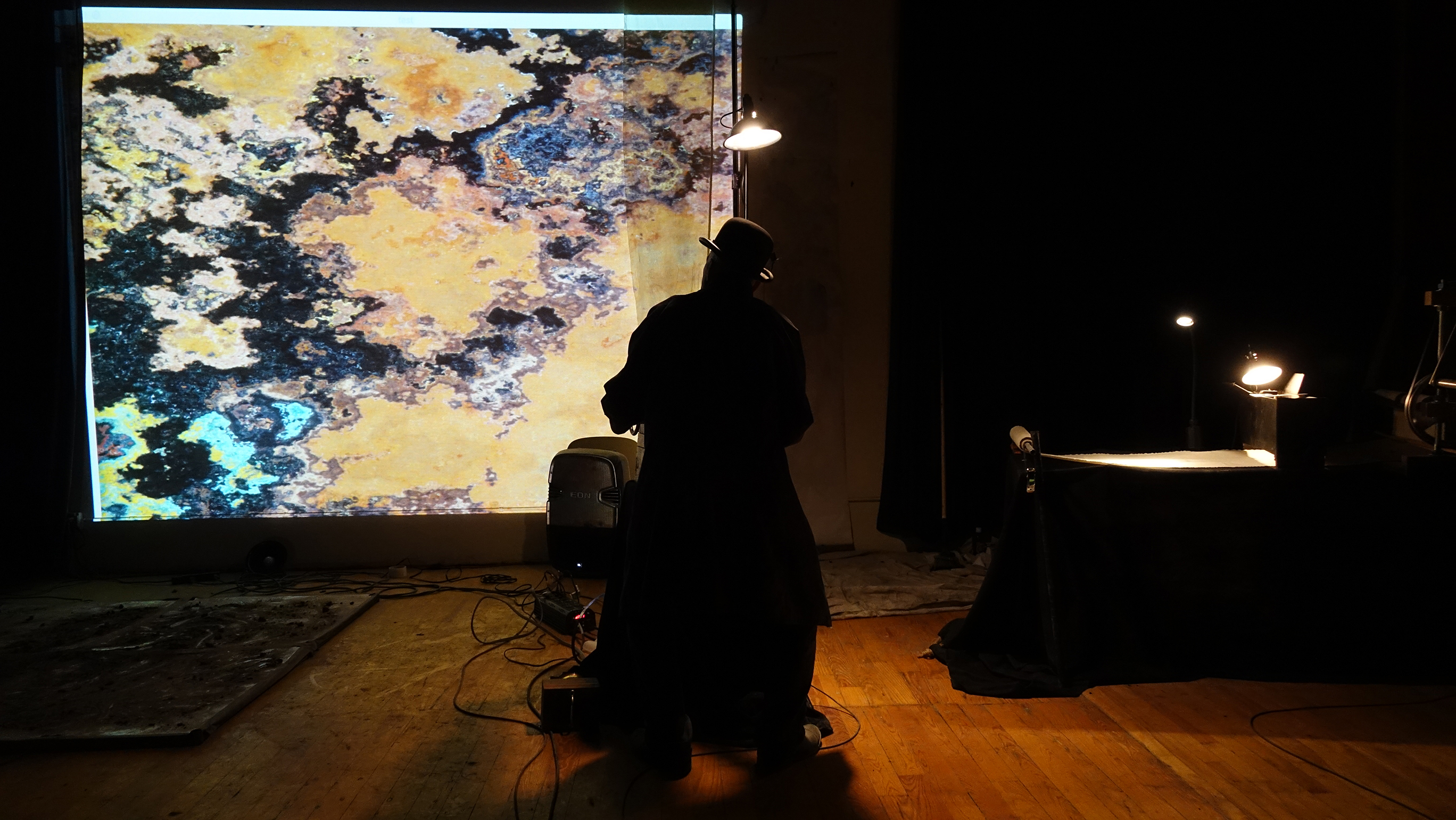 With Dave Seidel during rehearsal in the early days (2106) at Chailey Mansion
Screengrabs of projections